I am proud to serve Holy Family Catholic School as Chair of Governors. The main aims of our Governing Body are:
To support our parents in the religious formation of their children.
To ensure that every child receives a broad and balanced curriculum.
To support our teaching staff as they strive to ensure that all our children achieve their academic best while also nurturing the special gifts and talents bestowed on them by God.
We do this in different ways:
Monitoring the Catholic Life of the school and standards of attainment in RE.
Monitoring the academic performance and progress of all our pupils particularly key groups of children.
Monitoring the health, safety and welfare of children in our school.
Ensuring high quality continuing professional development for our teaching staff.
Utilising funding and resources effectively to meet the needs of our children.
Prioritising whole school needs and planning ahead to ensure the school continues on its path of year on year improvement.
Our Governing Body is made up of our representatives of all the key groups involved in our school – parents, staff, the community and the Church. Some are appointed and some are elected and all serve for a term of four years.
The full Governing Body and Finance & Staffing Committee meet at least once each term. We have sub groups which meet as required and focus on Health & Safety and the Curriculum. We have designated Governors for SEN and Child Protection.
If you would be interested in serving on the Governing Body please contact me through the school office. The Governing Body is also keen to hear your views and you can contact me through the school by letter or telephone.
Mrs L Mockler
Chair of Governors
| Name | Type of Governor |
| --- | --- |
| Mrs L Mockler | Chair of Governors, Foundation Governor |
| Mrs B O'Brien | Vice Chair of Governors, Foundation Governor |
| Fr F Ballesteros | Foundation Governor |
| Mrs J Kennett | Foundation Governor |
| Mrs A Begum | Parent Governor |
| Mrs N Kausar | Parent Governor |
| Mrs K Marwaha | LA Governor |
| Mrs P King | Headteacher |
| Mrs M Aldred | Staff Governor |
| Mrs C McHugh | Associate Member |
| Miss C Keating | Associate Member |
| Mrs C Jukes | Clerk to the Governors |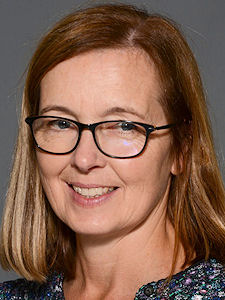 Mrs Maria Aldred
Staff Governor
I am delighted to be a staff governor at Holy Family School. As a practising catholic it is a privilege to teach and be a governor here, serving our diverse community within Small Heath.
I am passionate about education and supporting each child on their learning journey; opening the opportunities for them to learn, develop and have fun through developing a broad and balanced curriculum. As English lead I am keen to develop reading and writing for every child in school so they can access every aspect of our curriculum.
Holy Family School is a place where all children and families are valued and are supported by a dedicated team who always put the children first, making a difference every day. I look forward to working with our Headteacher, governors and staff to ensure the best for every child.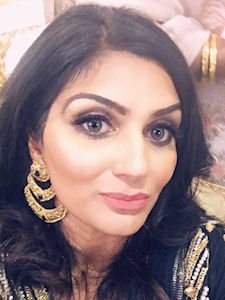 Mrs Nazia Kausar
Parent Governor
I possess over two decades of financial services experience ranging from personal, private and business banking. I've also undertaken voluntary roles in the third sector including chairperson and treasurer.
In my current role I'm the lead for health and well-being. I'm passionate about UNICEF's 'every child matters' policy. I strongly believe the role that school and parents play in supporting children through their learning journey is vital. I act as a mentor for The School of Social Entrepreneurs, as a result I have experience of working and forming relationships with young people.
My children have been pupils at Holy Family School for a number of years and I'm extremely satisfied with their school experience. I feel honoured and privileged to be a part of the school's governing body.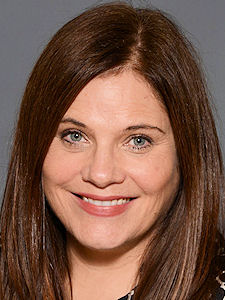 Mrs Pauline King
Headteacher
I became Staff Governor at Holy Family in April 2016; an honour and a delight to serve our school community.
I am part of a dedicated team at Holy Family School. I have enjoyed fulfilling roles at every phase taught in school since becoming a newly qualified teacher in 1993. Becoming a member of the governing body has added a new dimension to my role as Deputy Headteacher and created further opportunities to make a difference to our childrens' education. I enjoy and thrive on the challenge that comes with every aspect of school life and I am passionate about high quality education and each and every child reaching their full potential.
There is nothing more rewarding than children who are buzzing about learning and being the best that they can be; fully engaged in their education and spiritual learning. Being part of a team that is a catalyst for this is the best job in the world!
We celebrate cultural diversity at Holy Family School with a common sense of purpose for the faith life and ethos of the school. As a teacher and governor, I feel that we contribute to the spiritual development of children and staff that reinforces our school's mission statement.
Our hard working staff, Holy Family Church, our local community and our sister school work hard to integrate as a family, developing socially responsible and caring individuals who, in time, look back on their primary school years with fondness, pride and respect. Pupils are keen to revisit the school and update us with their achievements in life and learn about the new goings on in Holy Family.
Mrs Jo Kennett
Foundation Governor
I joined the Governing Board of Holy family in July 2021 as a Foundation Governor. I am a Head Teacher of another Catholic School in Birmingham but taught at Holy Family for ten memorable years.
I would like to be able to use this opportunity to give back in some way to Holy Family, where a part of my heart still lies. Holy Family has always been a great school with dedicated and committed staff serving the community of Small Heath. I look forward to learning from and supporting the Full Governing Board and Leadership of the school, in whatever way I can.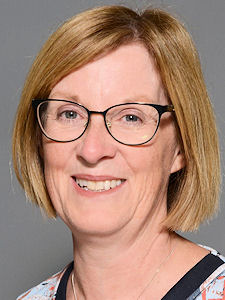 Mrs Caitriona McHugh
Associate Member
It is a pleasure to join the Board of Governors as Staff Governor. I feel lucky to be part of such an inspiring school community that demonstrates excellent commitment and dedication throughout.
As Assistant Head and Mathematics subject lead, I am involved in implementing and reporting on a number of school changes and initiatives. My varied roles have given me the amazing experience of working closely with the children and staff and to see first-hand how our Catholic values and virtues are lived across the whole school.
My belief is that all pupils should enjoy their school life and that a caring and consistent approach is essential. They should be supported to work hard and aim high! I feel privileged to be part of such a dedicated team and look forward to serving our school.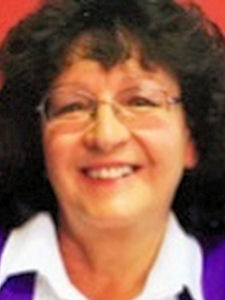 Mrs Linda Mockler
Foundation Governor
I am a recently retired teacher and mum of five. I trained as a primary school teacher and began my career in teaching French and Physical Education. I opened my own children's 55 place nursery when I had my first child and returned to teaching part-time after our fifth child was born. I joined Archbishop Ilsley in 1998 teaching French and Health and Social Care alongside my Head of Year Role and Head of Behaviour Support.
I love travelling, reading and gardening but my passion is in education and young people. Every child deserves the very best from our schools and I aim to ensure that your child achieves their full potential whilst in our care at Holy Family.